About Us
We are creative strategists helping companies to build, promote, and sell their brands. As your design partners, we learn about your business and create a strategy that will speak directly to your customers.
Whether you're a startup company or an established organization evolving in your market, we can make your brand awesome and prove it to the world. From logo design to websites to marketing support, we offer a full service approach tailored to your needs.
Contact us today to learn how we can help!
Our Process

We Design
Design & Branding
Branding is the process of connecting good strategy with good creativity. At Moxie Studios, we design print and digital products that represent the essence of…

We Discover
Research & Strategy
We learn about your customers and design a strategy that will not only resonate, but motivate. Understanding the deeper needs, goals and motivations of your…

We Develop
Digital Marketing
This is where you strengthen your brand's promise. Spread the word and build credibility with smart marketing materials, ads and content. With an established brand…
Testimonials
Moxie Studios' work is already paying dividends as our close rate on new business has never been better. It's just what we needed to exude the confident professionalism surrounding our brand.
"We love the fresh approach, great design, and quality of work Moxie Studios brings to our projects."
"Moxie Studios asks the right questions to ensure an understanding of goals and routinely delivers products that exceed expectations."
Our Foundation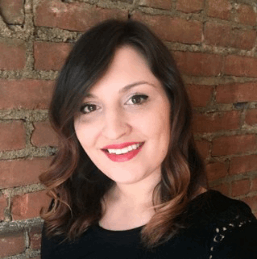 Natalia Jelovic
PRESIDENT & CREATIVE DIRECTOR
With a decade of award-winning experience in advertising, branding, digital marketing, and graphic design, Natalia brings insight and results-driven solutions to her role as President & Creative Director. Having worked with names like Kraft Foods, Directv, h.h.Gregg, Steelcase, and Purina, she applies "big brand" marketing ideologies and practices to her work.
Natalia earned her BFA from Pratt Institute in Communications Design with emphasis in Advertising Art Drection, and is continually pursuing design-realted education to further serve clients with a holistic approach.